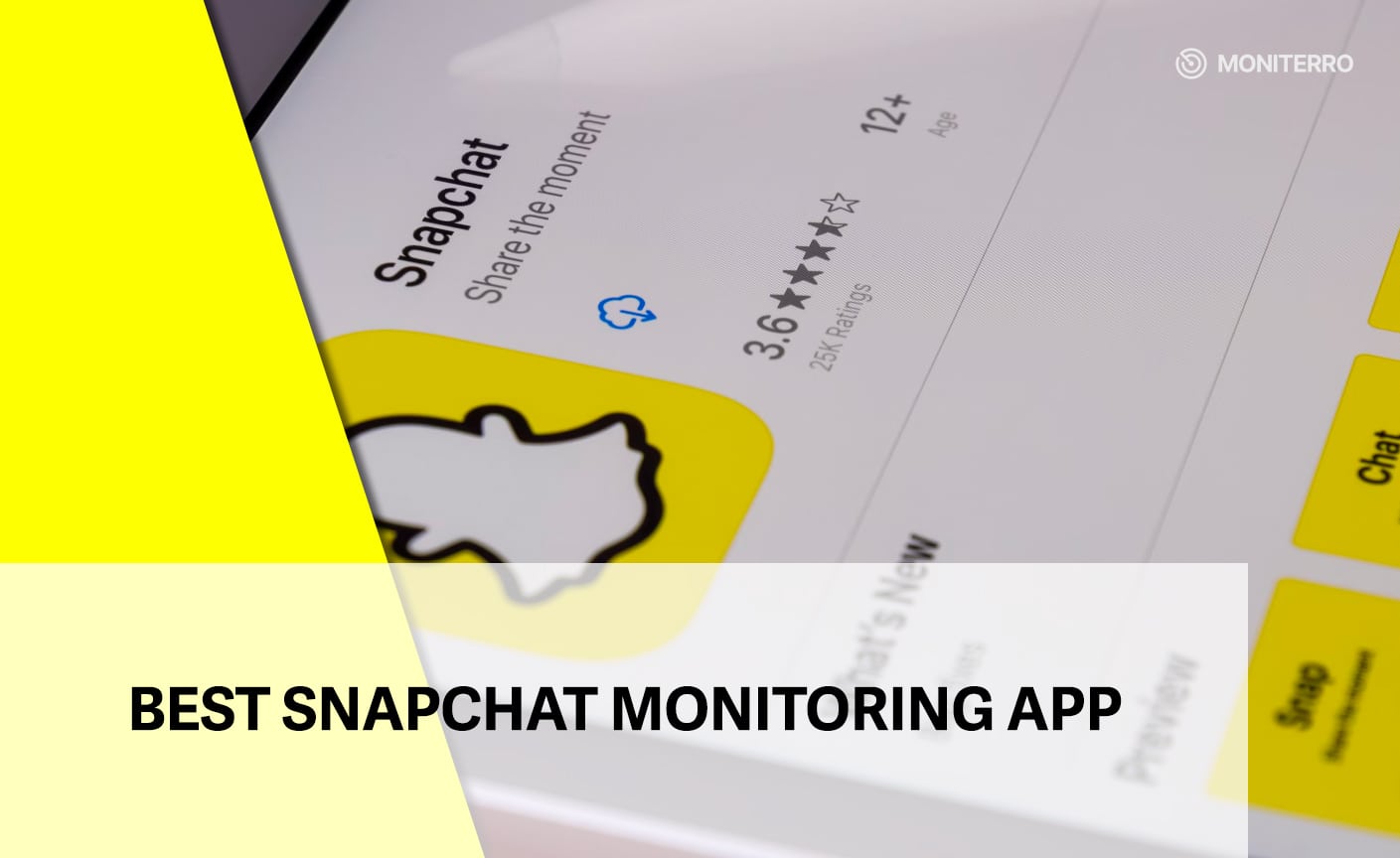 Snapchat is used by more than 750 million people all over the world. However, because the app deletes chats after 24 hours and snaps disappear after they're seen, it makes it harder for parents to find out what their children are up to. So, as a parent, you might be considering Snapchat monitoring solutions.
When my son started using Snapchat for the first time, he was constantly receiving notifications. I was asking him who was sending him so many photos and texts, and while he was replying that it was his friends, it felt intrusive to interrogate him. That's when I looked for a Snapchat monitoring app and tried several effective ones.
Now that I'm familiar with so many top applications, I am going to recommend the best options so that other parents can keep their children safe. Let's get started!
Table Of Contents
Why You Need to Monitor Snapchat
If you are a parent and want to start monitoring Snapchat activity for your child, you might feel like you are invading your teenager's privacy. However, deep down, you know that it's all for the safety of your child.
Children are exposed to many dangers on Snapchat. They can become victims of scams, cyberbullying, and even harassment. Many predators use Snapchat to prey on vulnerable children, and with Snapchat's ability to delete texts and media files after a set amount of time, it's easier for bad people to go undetected.
Best Snapchat Monitoring Apps – Overview
Snapchat monitoring for parents is important, and for this reason, you need to use the right apps. Here are some options that I've tried before and found to be very good at tracking one's Snapchat activity.
App
Product Highlight
Rating
Price
Trial/Free Version
Moniterro
Lets users gain access to all phone activities
You can track a phone remotely and remain confidential
9.8
$46.62/Month
$27.19/Quarter
$9.71/Year
None
mSpy
You can access most messages on Snapchat
9.0
$48.99/Month
$28.00/Quarter
$11.67/Year
Free trial available for 7 days
Parentaler
Users get custom alerts when the app detects suspicious activity on the tracked phone
8.9
$42.69/Month
$24.40/Quarter
$10.17/Year
None
Eyezy
You can see messages, media files, and more without being detected
8.6
$38.39/Month
$22.39/Quarter
$7.99/Year
Free preview of the app
Haqerra
Screens can be captured remotely
You can track locations and monitor call logs, social media, contacts, and messages
8.5
$41.99/Month
$24/Quarter
$10/Year
None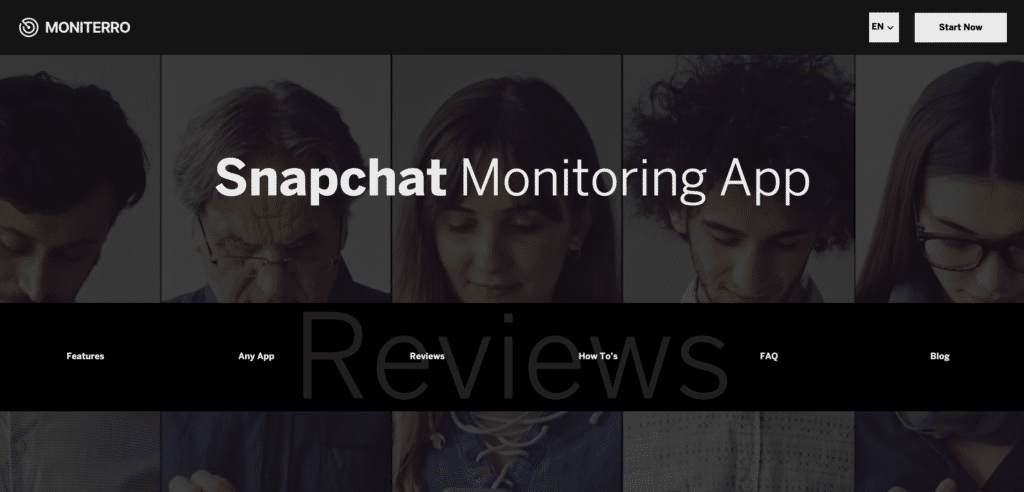 With Moniterro, your target will not be able to hide anything from you. This app is one of the best options you can take advantage of for phone monitoring, as it lets you track any smartphone remotely. So, it doesn't matter whether your target has an Android or iOS device.
The installation process for Moniterro is quick and easy, and you will gain access to its features in no time. It's the best Snapchat monitoring app for parents because it provides real-time tracking and ensures your details remain confidential. That being said, your target will never know that they are being monitored.
Advantages
You can track anyone in secret
Phones can be monitored remotely
The installation process is very simple and fast
The customer service is superior
Moniterro lets you view hidden snaps as well
You'll always know who the target is chatting with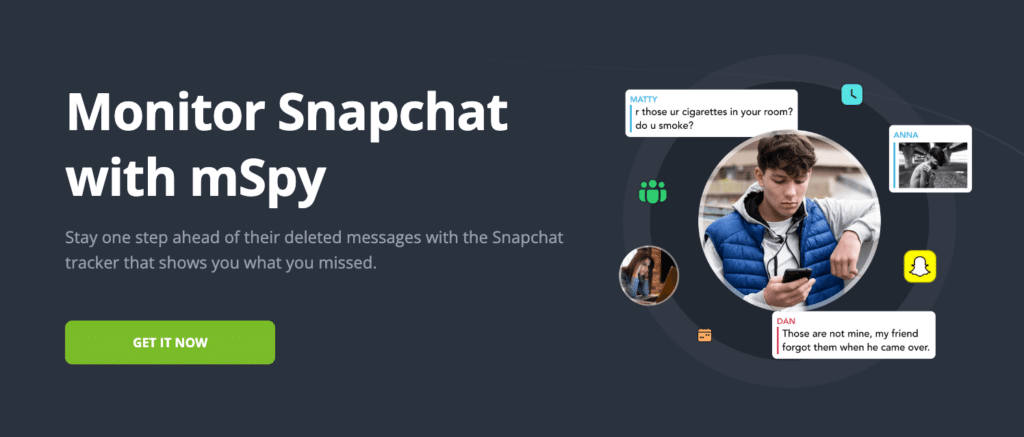 mSpy is another great application for monitoring Snapchat on iPhone or Android. The program is compatible with iOS and Android, so you will be able to track any device. Moreover, you will be able to read most or all Snapchat messages without being discovered.
Advantages
You can monitor a device in secret
It lets you monitor several devices simultaneously
Browsing activity and call history can be tracked
Social media can be monitored
Disadvantages
You can only use one plan per device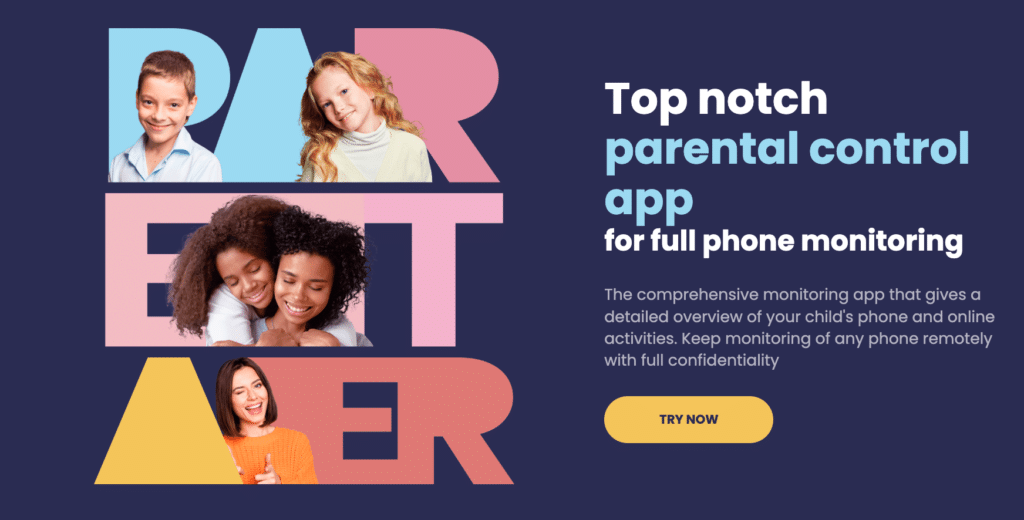 Parentaler is a great option for parents looking to keep their children safe. This platform gives you access to the target's apps, including Snapchat. You can always see the child's messages, as well as the photos and videos that get sent and received. Moreover, you gain access to calls, contact information, and more.
Advantages
The interface is user-friendly
It can be used on both Android and iOS
Customer support is available 24/7
Snapchat can be monitored alongside other apps
You get real-time notifications
Disadvantages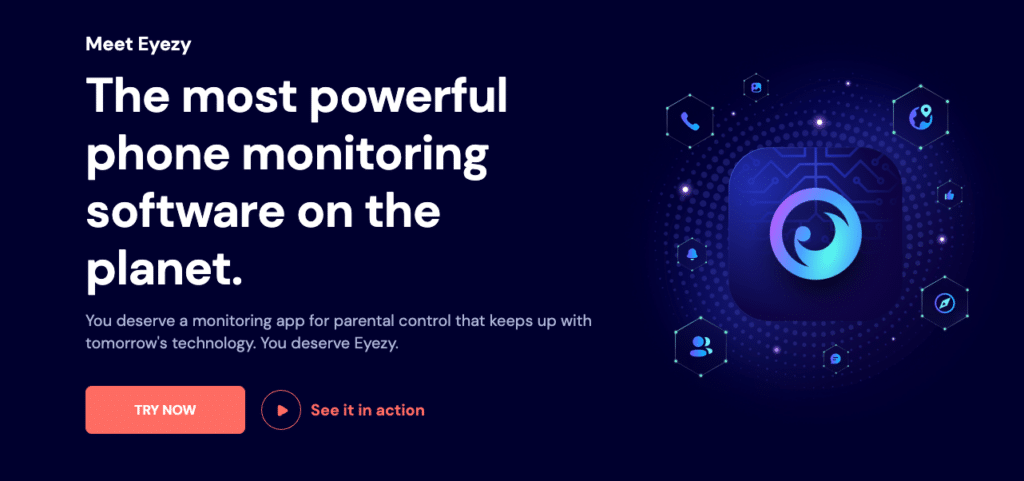 Eyezy provides various features that let parents check their kids' Snapchat activity. You can see everything, regardless of the operating system your child uses. You can see the child's private chats on Snapchat and monitor everything while avoiding detection. Moreover, if your kid is doing something wrong, the app will send you an alert.
Advantages
You'll get alerts when the child is doing something wrong
Eyezy lets you see Snapchat texts, photos, and videos
You will not be detected
The customer service is available 24/7
It's easy to install and use the app
Disadvantages
The demo only offers you a preview of the application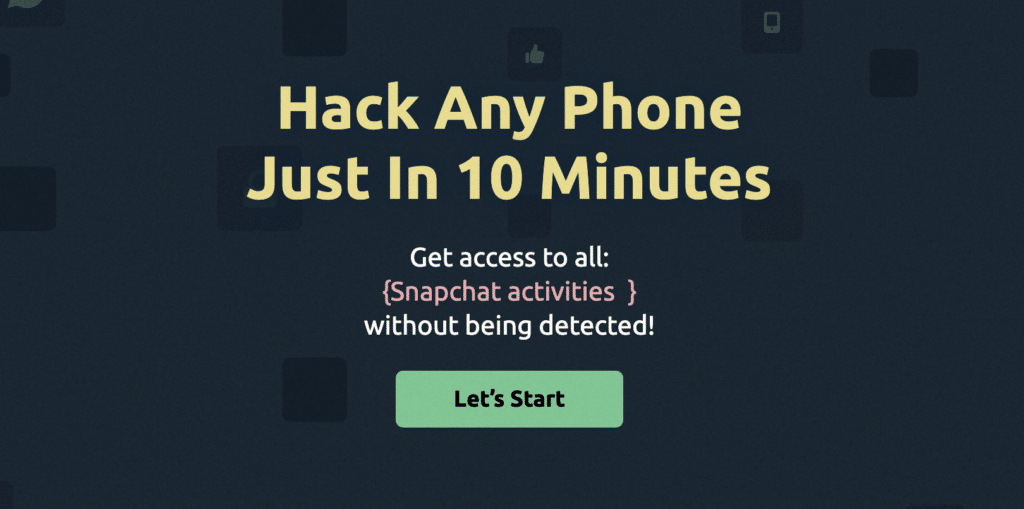 Haqerra is a strong Snapchat monitoring app for parents and you can use it to track a phone remotely. With its user-friendly interface, parents can always find out where their child is and what the teenager does on Snapchat. Compatible with both iOS and Android devices, it's a great solution for parents who want to keep their children safe.
Advantages
You can track the target remotely
The interface is user-friendly
Parents can have peace of mind that their children are safe
You can see everything the child does on Snapchat
Disadvantages
You must gain access to the target's phone to install the app
How to Choose the Right App
If you want to learn how to monitor Snapchat, then you must opt for a good app. Here are some features to keep in mind:
Ideally, the app you choose should be compatible with the target's operating system. This means you should choose the best Snapchat monitoring app for iPhone or Android if you want it to work.
All Snapchat monitoring apps come with subscription bundles. Check the pricing options and settle for the tracking app with the most convenient price for you.
The app you settle for should offer 24/7 customer support and always respond quickly to your messages. This way, you can ensure that you get the help you need in no time.
Privacy and Cyber-Security
You don't want to be detected or have your personal data compromised. In this case, you should look for an app that keeps you and the target safe and allows you to monitor your child undetected.
Make sure the app you choose has several features that help you monitor your target. It should include comprehensive monitoring features, remote access, a user-friendly interface, and more.
FAQ
What is the Best Snapchat Monitoring App for iPhone?
The best Snapchat monitoring app for iPhone will depend on what you want from the program. Moniterro is a top-tier option because its pricing is decent and lets you track devices remotely without detection.
How to Set Up a Monitoring App for Snapchat?
To set up a monitoring app for Snapchat, you first have to settle for a subscription, download and install the app, and then start monitoring the target.
How to Hide Snapchat from Monitoring Apps on Samsung?
Snapchat can be hidden on Samsung using the Hide Apps feature. All you have to do is go to Settings, then Home Screen, and then Hide Apps.
How Do You Know if Someone is Monitoring Your Snapchat?
You can tell if someone is monitoring your Snapchat by using a Snapchat monitoring checker. However, your Snapchat may also get logged out, or you might notice that your texts or photos are getting opened without you opening them.
Conclusion
Monitoring Snapchat allows you to keep your children safe. Check the tips in this article and use one of the suggested apps for the best results. Moniterro would be our top choice because it has full-option features, and it's easy to use.